St. Patrick's Day Humor & Irish Sayings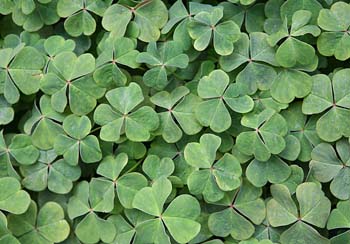 On St. Patrick's Day, everyone is Irish. So this year make sure you're full of Irish humor and sayings! Here are some of our favorites for you. Happy St. Patrick's Day!
Humor for kids:
1. What do you call a fake rock in Ireland?
-A Sham Rock
2. When is an Irish Potato not an Irish Potato?
-When it is a FRENCH fry!
3. Why shouldn't you iron a 4-leaf clover?
-Because you don't want to press your luck!
4. Why can't you borrow money from a leprechaun?
-Because they are always a little short.
5.
What would you get if you crossed Christmas with St. Patrick's Day?

-Santa O'Claus
About Resources Center USA
Resources Center USA is an information resource, providing resources, articles, holiday history and guides, how to tips for career, parenting, teachers, health, and business growth. Shop at Resources Center and win three ways (1) Great prices and Products (2) Your are helping to support Bullying Prevention Foundation (3) All items backed by Amazon.com customer satisfaction guarantee.
Professional Courtesy Email and Instant Message Use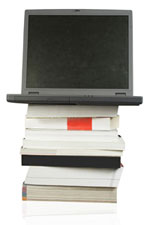 Before dashing off a quick email or instant message to a friend or family member during a protracted work meeting, remember that your message may be monitored. Over three-quarters (76%) of US firms report that they record and review their employee communications on the job, with over half retaining and reviewing email.

The consequences of misuse can be severe. The American Management Association reports that one in four companies have terminated employees for email misuse. This might be the perfect day to brush up on what your employer says about proper use of email and IM in the "Company Handbook." Companies large and small are implementing electronic technology policies. The primary drivers for communication monitoring are legal and regulatory. In a court of law, email, instant messages, and other employee content has become evidence. They are the equivalent of business DNA.
Read more: Professional Courtesy Email and Instant Message Use
Teach Your Child To Set and Reach Goals
Parents can help their children have more success in life and in school, by investing the time to teach them how to set and reach goals. One day it might be the goal of earning a college scholarship; today the challenge might be being ready when the school bus comes. Think of it as a time investment. Break the task process into baby steps. You are teaching your child the fundamentals as they accomplish a step by step process of skill building.
The History and Legends Behind Valentine's Day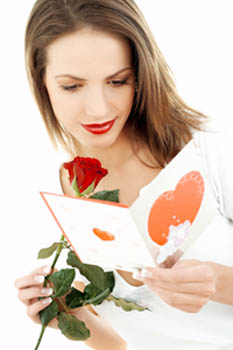 Every February we celebrate Valentine's Day by giving flowers, candy and cards to those we love. We do this in honor of Saint Valentine. You may be wondering, "Who is St. Valentine"?
Legend says, there was an Emperor at that time by the name of Claudius II. Emperor Claudius II decided that single men made better soldiers than those that were married and therefore outlawed marriage for young men in hopes of building a stronger military base. Supposedly, St. Valentine a priest at the time in Rome, decided this decree just unfair and chose to marry young couples secretly. When Emperor Claudius II found out about Valentine's actions he had him put to death.
Another legend has it that Valentine was an imprisoned man who fell in love with his jailor's daughter. Before he was put to death he sent the first 'valentine' himself when he wrote her a letter and signed it 'Your Valentine', words still used on cards today.