Labor Day History How The Holiday Began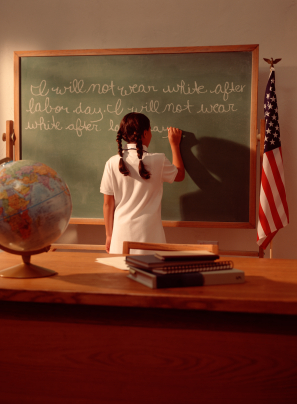 Labor Day weekend traditionally marks the official closing of the summer season. While you are enjoying the long weekend, pause to ponder the original significance of Labor Day and how it has changed through the decades.
In the late 19th century terrible working conditions were the norm in America's industrial cities. The average factory worker put in twelve hour days, seven days a week just to meet basic family expenses. And young children were not exempt from the grueling routine. Labor groups, craft guilds, and trade groups were formed for the goal of improving conditions, raising wages, and protecting children. In that time Labor Day was a time of fiery rhetoric and parades.
About Resources Center USA
Resources Center USA is an information resource, providing resources, articles, holiday history and guides, how to tips for career, parenting, teachers, health, and business growth. Shop at Resources Center and win three ways (1) Great prices and Products (2) Your are helping to support Bullying Prevention Foundation (3) All items backed by Amazon.com customer satisfaction guarantee.
Professional Courtesy Email and Instant Message Use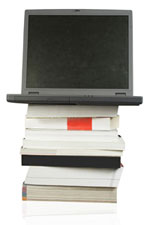 Before dashing off a quick email or instant message to a friend or family member during a protracted work meeting, remember that your message may be monitored. Over three-quarters (76%) of US firms report that they record and review their employee communications on the job, with over half retaining and reviewing email.

The consequences of misuse can be severe. The American Management Association reports that one in four companies have terminated employees for email misuse. This might be the perfect day to brush up on what your employer says about proper use of email and IM in the "Company Handbook." Companies large and small are implementing electronic technology policies. The primary drivers for communication monitoring are legal and regulatory. In a court of law, email, instant messages, and other employee content has become evidence. They are the equivalent of business DNA.
Read more: Professional Courtesy Email and Instant Message Use
Teach Your Child To Set and Reach Goals
Parents can help their children have more success in life and in school, by investing the time to teach them how to set and reach goals. One day it might be the goal of earning a college scholarship; today the challenge might be being ready when the school bus comes. Think of it as a time investment. Break the task process into baby steps. You are teaching your child the fundamentals as they accomplish a step by step process of skill building.
Reading Tips for Parents
Reading! That is something you don't catch kids doing enough of. We live in the world of TV and movies. And let's not forget video games.
I will say that I have played a few video games in my life and I even still have an Xbox sitting in my living room. I'm about to be a dad and I still have my Xbox. It is kind of funny when I think about my parents generation. But they didn't grow up with video games like we did. I remember getting our first Nintendo (the original) when I was about 5 or 6. I barely even remember the Atari days. So video games are something that our generation grew up with. Now, my Xbox stays wrapped up in the entertainment center and only comes out every couple of months on special occations.
I guess I say all that to say that my generation grew up on video games and TV. And when I look at kids today who are still in school, I see them with even more distractions than we had. Not that video games are bad or that all TV is bad. But TV and games can not replace reading.