Shipping Boxes. History of Corrugated Boxes
Happy Accident: History of Corrugated Boxes for Business
Like many business innovations, the invention of the commercial-grade corrugated cardboard box, came about by accident. Scottish-born Robert Gair invented the pre-cut cardboard or paperboard box in 1890 His product was comprised of flat pieces manufactured in bulk that folded into boxes.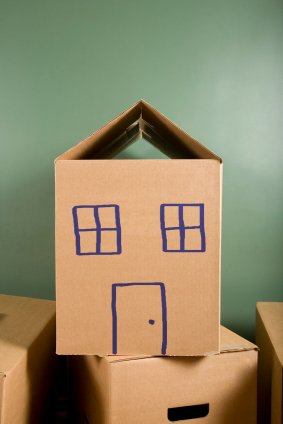 Packaging historians report that Gair was a Brooklyn printer and paper-bag maker during the 1870s, and one day, while he was printing an order of seed bags, a metal ruler normally used to crease bags shifted in position and cut them. Gair discovered that by cutting and creasing in one operation he could make prefabricated paperboard boxes. Applying this idea to corrugated boxboard was a straightforward development when the material became available around the turn of the twentieth century.
The advent of flaked cereals increased the use of cardboard boxes. The first to use cardboard boxes as cereal cartons was the Kellogg Company.
Box Patents: Corrugated and Shipping Boxes
The first commercial paperboard (not corrugated) box was produced in England in 1817.
Corrugated, sometimes called pleated paper, was patented in England in 1856, and it was used as a liner for tall hats. However, corrugated boxboard was not patented and used as a shipping material until December 20, 1871.
This patent was issued to Albert Jones of New York City for single-sided (single-face) corrugated board. Jones used the corrugated board for wrapping bottles and other glass items. The first machine for producing large quantities of corrugated board was built in 1874 by G. Smyth. During that same year Oliver Long improved upon Jones's design by inventing corrugated board with liner sheets on both sides. This was corrugated cardboard as we know it today.
The first corrugated cardboard box manufactured in the USA was in 1895. And by the early 1900s, wooden crates and boxes were being replaced by the more cost effective corrugated paper shipping cartons.
By 1908, the terms "corrugated paper-board" and "corrugated cardboard" were both in use in the paper trade.
Cardboard boxes are industrially prefabricated boxes, primarily used for packaging goods and materials. Specialists in industry seldom use the term cardboard because it does not denote a specific material.
The term cardboard may refer to a variety of heavy paper-like materials, including card stock, corrugated fiberboard or paperboard. The meaning of the term may depend on the locale, contents, construction, and personal preference.
Dividing Box Types by Paper Weight
When non industry people refer to a cardboard box, they might mean anything from a cereal box to a shoe box to heavy duty version their flat screen TV arrived in. Professionals tend to use words that are much more specific.
Broad divisions of paper-based packaging materials can be separated by their weight:
Paper
Paper is thin material mainly used for writing upon, printing upon or for packaging. It is produced by pressing together moist fibers, typically cellulose pulp derived from wood, rags or grasses, and drying them into flexible sheets.
Paperboard
Paperboard, sometimes known as cardboard, is generally thicker (usually over 0.25 mm or 10 points) than paper. According to ISO standards, paperboard is a paper with a basis weight above 224 g/m², but there are exceptions.. Paperboard can be single or multi-ply
Corrugated Fiberboard
Corrugated fiberboard sometimes known as corrugated board or corrugated cardboard, is a combined paper-based material consisting of a fluted corrugated medium and one or two flat linerboards.