How To: Family Summer Day Trip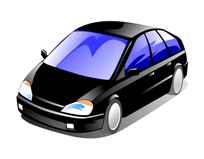 Road Trip!!! What a great way to have a captive audience...pack everyone up in the car and head off for an adventure! Below are some tips on how to have a successful family Saturday or summer day road trip!
There are many fun filled activities in your own backyard. Expose your family to adventures and build family memories and communication skills.
Brainstorm ideas. Sit down with a map and determine areas of interest. Get on the Internet and explore possible adventures.
You may be surprised of the many adventures that are right in your area. It might be a nature preserve, a local pick your own fruit farm, a river or stream, a large tree in a local park that you can climb and then have a picnic, a local fishing pond. Family fun does not have require breaking the budget for pricey theme park tickets.
How To Have A Successful Family Road Trip Day
1. Log It: Keep a log of all of your family adventures. With the log as a memory jogger, your children will be well prepared when their teacher assigns the "What I did during summer vacation" topic.
2. Research: Do some research before you begin. Call your local chamber of commerce, explore books, call parks and recreation, search your local library and local newspapers. Keep a Family Summer Day trip folder with all of your ideas.
3. Food: Make a day! Pack a lunch with special treats that your family loves. You can also ask people in the area where you are taking your trip for a local restaurant that everyone loves!
4. Flexible Fun: Stash a few items in your trunk. Throw in a blanket, Frisbee, football, drinks, snacks, sunscreen, wipes, books, first aide kit, and other family fun items.
5. Don't over plan: Remember day trips are to be fun and relaxing for your family. Remember to take a camera. Once you are home, have each family member write their favorite part of the trip in a journal. Take some special pictures of the fun-filled day! When you look back on these special day trips, you will be happy with these special family memories.
© All world-wide rights reserved. Resources Center, Kamaron Institute . .
Twitter: www.twitter.com/kamaron_org