Art Activity Indepdence Day
Independence Day Art Activity For 4th of July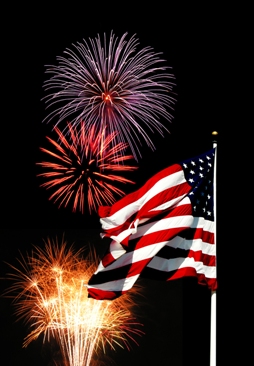 Parent Tips Independence Day July 4th For Kids and Family

You and your child can create red, white, and blue masterpiece as part of your family celebration preparation.
Personal Paper Fireworks Display
MATERIALS

NEEDED
1. White paper
2. Crayons of various colors, one must be black
3. Paper Clip or used up Pen
How To Steps For Making It Your July 4th Art

1. Color a design on the white paper with various colors of crayons. Color darkly.

2. After the page is covered with color, color over the whole thing with black crayon. Press down hard so all of the other colors are covered by the black.

3. Use the paper clip or pen to scratch out your own fireworks display!

Display proudly your paper fireworks display on the refrigerator and use it as a centerpiece on your picnic table.