Living
New Year's Eve Party With Friends

Holiday Decorations
Here are some ideas for New Year's party decorations that you may like to try:

Light up your house with strings of colored or tiny white lights. String lots of small, white Christmas tree lights around the room.
Hang a large cardboard horseshoe on the door. Horseshoes mean good luck, but they must be hung the right way (ie like a cup) or the luck will fall out.
The more streamers and ribbons decorating the room, the more festive it will look and feel.

Make colorful paper chains and string them around the room.

Have bowls of colorful flowers on the table.

Use bright table napkins and/or place mats.


Diversity Marks Graduating Classes And Gifting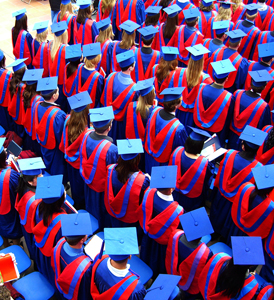 Over 1.5 million college seniors will be graduating this year. As corporate offices continue to focus on diversity, so do college classrooms. This class is one of the most diverse classes in US educational history.
Since 1980, the number of graduating females exceeded the number of graduating males. This year is no different with 898,000 females graduating and 608,000 males. According to the National Center for Education Statistics, between 1974 to 2004, undergraduate enrollment of minority students grew from 17 percent to 32 percent.
Parents - Safety Fun Tips For Day at the Beach or Pool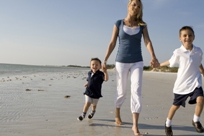 Are you and your family off to the beach or pool this Labor Day weekend? Find that great water proof beach bag with lots of pockets or get a new one. You can even make your own as a family craft activity using plastic trash bag, duct tape and cord. Once you have the bag, you will need to research the beach, pool and surrounding areas.
Once safety research is completed, you will need to go over safety tips with your child. The beach and the pool are can be excellent place to build those special moments with your family. It will take some preplanning. Most of all, you will want to make certain that your loved ones are safe.
Read more: Parents - Safety Fun Tips For Day at the Beach or Pool
Subcategories
LifeStyle

Living, Life, Life-stayle, Resources

Gift Guide

Baby Shower gift guide, christmas gift guide, mother day gift guide, fathers day gift guide, wedding shower gift guide

Family Resources