California - Fun Facts
California Fun Facts. California History.
Let's take a virtual whilsle stop tour of
California
– the Golden State. California has the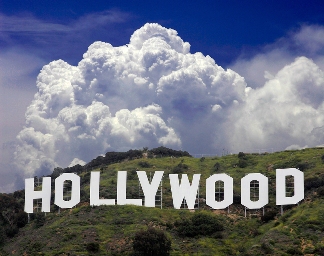 largest economy of all the United States. Indeed, if it was listed as a country in its own right, it would rank seventh in the world, placing it above Russia, Italy and Canada. This is perhaps less surprising when you consider California's hefty population. At 36.5 million, it has more inhabitants than any other state and outstrips the combined population of Greece, Portugal and Sweden. In fact, one out of every eight Americans lives in California.
---
So, what attracts people to the region? Well, throughout the state's 160 year history, California has been variously famous for its gold, films and wildlife.
In the mid 19th century, the Kennedy Mine-Jackson was among the richest and deepest mine in the North American continent, attracting many people to settle in California as part of what became known as the 'gold rush'.
When the gold ran out, it seems people turned their hands to film making, which brought a glitz and glamour of its very own. Hollywood, affectionately known as Tinseltown and a district of Los Angeles (California's biggest city), became the world's movie making capital. The district's large white sign is now a pop-cultural icon – a global symbol of the American dream. It was in 1923, at a cost of $21,000, that the sign was originally put up, reading: "Hollywoodland". However, the L, A, N and D were taken down in 1949, and it has stayed that way ever since. Interestingly, the sign was only ever meant to last eighteen months. A little bit of quick mathematics and you'll realize it's over 85 years past its expiry date.
California is not only known for its beautiful actresses, it is also known as a place of outstanding natural (as opposed to airbrushed or surgically enhanced) beauty. What is more, the state's lawmakers are keen to keep it that way, with legislation that levies a $500 fine on anyone molesting butterflies in Pacific Grove. Moreover, in Arcadia, peacocks officially have right of way over any passing vehicle.
Not all of the state's legislators have the greater good in mind, however. The infamously corrupt Joseph Spinney of Fresno County was one of the shortest serving mayors in all history, being in office for only ten minutes.