Fun Facts About Texas
Fun facts about Texas that I'll bet you didn't know.
The second most populated state in the union is
Texas
: the Lone Star State. At over 200 times the size of Rhode Island and stretching 800 miles each way, Texas is also the second largest state in terms of land area. In this regard it loses out on first place to Alaska rather than California.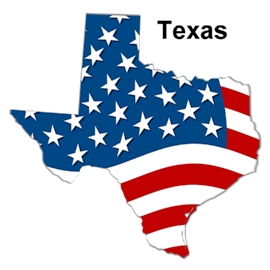 Texas's large land area lends itself well to cattle ranching, explaining the state's huge beef industry. Indeed, the famous King Ranch is one of the biggest in the world, occupying an area over three times the size of Hong Kong. The importance of agriculture in Texas is exemplified by how seriously they take it. For example, in order to protect farmers from miscreants and pranksters, there is a law on the books that specifically makes putting graffiti on someone else's cow a criminal offense.
Texas is, however, only the third of our four most populated states to have achieved statehood, which it did in late 1845, compared to New York in 1788, Florida in early 1845 and California in 1850.
Texas has a number of intriguing state symbols, for instance, the state seashell is the lightning whelk, the state dinosaur is the Paluxysaurus jonesi and the state insect is the monarch butterfly (they keep coming up don't they?). More famously, the state motto is 'friendship', and the name 'Texas' was actually derived from a word used by Native Americans of the Caddo tribe to mean friend.