Unlocking the Secrets of Affordable Florida Resort Vacation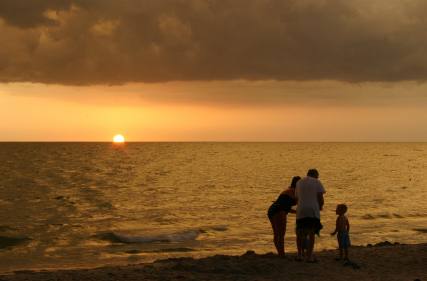 Traveling in a luxury RV offers a once in a lifetime experience to see the country. You simply need to decide where you want to vacation, first. I suggest putting the panhandle of Florida on your "must see" beach vacation list. The Destin, Ft. Walton, Panama City area, known as the Emerald Coast of Florida was voted "Number One Beach Town in the South" for 14 years in a row by Southern Living and "One of the Top 21 Vacation Destinations" in the USA by Tripadvisor. The Emerald Coast offers visitors 24 miles of pristine white-sand beaches stretching along the Gulf of Mexico.

Arriving in a luxury RV and staying at a RV Resort in a beach city is the smart way to travel, combining the amenities of a top luxury resort hotel suite with affordability sure to please even the most budget conscious, luxury-minded traveler.

This is the epitome of the ideal vacation. The amenities of an Emerald Coast Luxury Motorhome Resort can even include beachfront RV parking. Imagine putting your toes in the sand just outside your coach's door while sipping your morning coffee. Or you might start your day with a dip in a heated pool. When you're finished, everyone can wash up at once in the large bathhouses on the property. RV resort properties in Destin area also offer activities such as an exercise room, game room, and sports in door or outdoors. One RV resort we visited lists a full range of concierge services. The practical necessities are also included of course, such as laundry facilities and a camp store.

Love water? You can scuba dive, snorkel or deep sea fish the day away. Other attractions in Destin, Florida include public parks with beaches and sports facilities. You will find tennis courts and a basketball court at Dewey Destin Park, and multiple, nationally ranked golf courses. A children's sports area is located at Morgan's Sports Complex. Also nearby, are golf courses, a water park, and the impressive Silver Sands premier outlet shopping center.

Pairing a Luxury RV Resort with a luxury motorhome rental, offers several unique benefits:
The convenience of not having to pack and unpack on trips
All the amenities of a luxury hotel suite and the convenience of a home away from home
Setting your own schedule and playing or simply chilling at your own pace
Uncluttered family time with the freedom to make positive memories together

Weather travel secret. Four of my favored Emerald Cost destination months are April, May, and mid-September through mid-November. Daytime highs average in low 80 degree range, your golf game is less likely to be rained out, and the area routinely offers an abundance of special music, dining, and cultural events.
The Destin, Panama City, Ft. Walton Beach area, also called the "Emerald Coast of Florida," boasts one of the best beaches in the USA, first class restaurants, excellent sea food and deep sea fishing, plenty of night life at the Baytowne Warf complex and unique Class A Luxury Motorhome Resorts. Enjoy your
luxury rv rental
experience. Never unpack and repack. Just drive on to your next vacation destination.
© All world-wide rights reserved.