Amazon.com King of Online Retail Jungle Second Year in a Row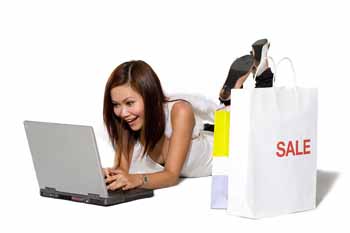 Amazon.com has managed to retain its title as "king of the Internet jungle" for another year in a row being named number one on BIG research's favorite online retailers. Despite a slight decrease in online retail this year as consumers continue to remain cautious with their cash, Amazon recorded sales of $14.8 billion last year making it not only the most beloved online retail store but the largest in terms of sales as well.
Amazon continues to reinvent itself to its customers creating a great value. Soon it will be a one stop shop as it has increases its inventory of products from books, music and movies to now electronic book readers, motorcycles, ATVs and rumors are circulating saying wine will debut at the online giant soon. In addition to increasing its product line, Amazon has begun promotions such as "Daily Deals" and "Friday Five" on its Amazon MP3.
Internet users give Online Retailing company eBay their number two rating as favorite online retailer followed by brick-and-mortar giant Wal-mart sitting in the number three slot. Both companies have seen significant changes in the past year, eBay with a new CEO and Wal-mart continuing to ramp up the number of new products available on their website. Wal-mart now has over a million products available online that can be delivered right to your door or to your local store.
Other big winners to be named as a top 10 online favorites are Best Buy, JCPenny, Target, Google, Overstock, Kohl's and Sears.
Even with the economy giving customers reasons to re-evaluate their shopping habits, online retailing continues to remain a bright spot for online retail stores and is expected to top $200 billion this year. With gas prices holding at a high price point, we expect to see online shopping preferences to continue to grow. In part two of this review, we'll identify what these super successful online stars are doing right.