Kid Friendly Websites Make Learning Fun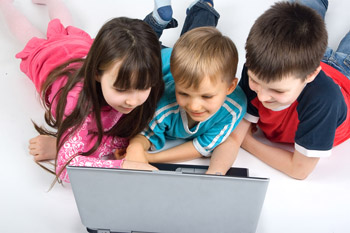 Is your child struggling with their multiplication tables? Are you having a hard time finding ways to have them practice their grammar? No fear parents, we've collected some educational websites that make subjects like social studies, geography, math, English and science both informative and interesting for your students. Next time your kids need some help, use some of these websites. We think you won't have any trouble getting your children to practice their verbs or their states and capitals with these websites.
Edheads.com
This website brings everyday math and science to life in games like "Virtual Knee Surgery" and "Crash Scene Investigation." You can check your patient's vitals, look at their x-rays and more.
One woman said, "A teacher friend of mine recommended this website to me, so I loaded it up for my 8 year old Anika, glancing at it quickly before letting her go to it. A while later, she came out of the computer room. 'I just did a hip replacement,' she announced to me. 'A what?' I asked. 'A hip replacement. And a knee replacement. And a hip resurfacing.' Virtual surgery--very cool."
Funbrain.com
Funbrain is perfect for your elementary school students. It uses crafty games to teach math, memory skills, reading and much more. Hard getting your kids to read anything but comic books? You will find a funbrain.com that they have comics that teach your students math while having fun.
Other items on funbrain.com are games, puzzels, web book and movies that all encourage learning. Parents can search for activities based on grade level. Who could ask for more?
Mathplayground.org
This is perfect for students who might be struggling in a subject to get the practice they need. The website uses flash cards, a computation section, puzzels and word problems to reinforce the math skills they learn in school.
In addition to a bunch of math games, there's a virtual Simon memory game, a virtual Rubik's Cube, and virtual Hi-Q game.
Brainpop.com
Brainpop.com has every subject you can think of for every grade K-12. Take an adventure with Tim and Mobey as they travel the seven continents, let them help you brush up on your algebra, or even art concepts, famous musicians and how how to make music. This is very kid-friendly with animated movies to help teach each concept.