Blog
Amazon.com King of Online Retail Jungle Second Year in a Row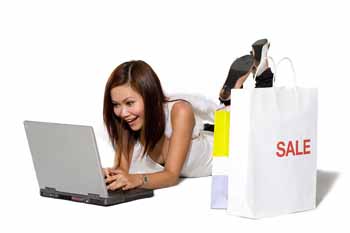 Amazon.com has managed to retain its title as "king of the Internet jungle" for another year in a row being named number one on BIG research's favorite online retailers. Despite a slight decrease in online retail this year as consumers continue to remain cautious with their cash, Amazon recorded sales of $14.8 billion last year making it not only the most beloved online retail store but the largest in terms of sales as well.
Amazon continues to reinvent itself to its customers creating a great value. Soon it will be a one stop shop as it has increases its inventory of products from books, music and movies to now electronic book readers, motorcycles, ATVs and rumors are circulating saying wine will debut at the online giant soon. In addition to increasing its product line, Amazon has begun promotions such as "Daily Deals" and "Friday Five" on its Amazon MP3.
Read more: Amazon.com King of Online Retail Jungle Second Year in a Row
Paper Planes: A Wellington Boy's Reflection on September 11th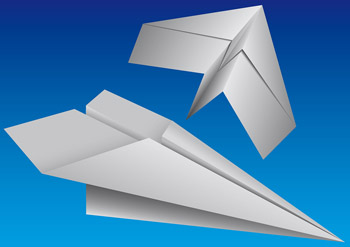 When the Twin Towers were hit on that fateful morning seven years ago, the sounds were heard all over the world. Wellington, New Zealand was no exception. Below was an email received by the US Embassy and Mission to Wellington, New Zealand a few days after the attacks on New York City and the Pentagon. The email was written by a Wellington "mum" sharing the story of her young son TK's response to the news. Who would have thought paper planes could mean so much?
She wrote:
My son TK (who will be 4 next week) watched as the American flag outside the American Embassy (in Wellington) was put to half mast yesterday morning. The embassy is across the road from TK's creche and after the flag was lowered, he asked why. His teachers explained to him that it was because a lot of people had been hurt, and then they (the teachers) suggested that the children take flowers over to the Embassy, as a mark of respect.
Read more: Paper Planes: A Wellington Boy's Reflection on September 11th
Kid Friendly Websites Make Learning Fun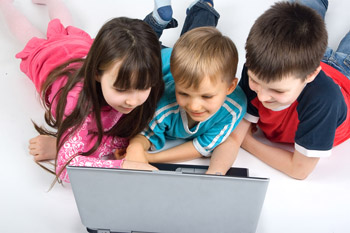 Is your child struggling with their multiplication tables? Are you having a hard time finding ways to have them practice their grammar? No fear parents, we've collected some educational websites that make subjects like social studies, geography, math, English and science both informative and interesting for your students. Next time your kids need some help, use some of these websites. We think you won't have any trouble getting your children to practice their verbs or their states and capitals with these websites.
Columbine - A Father's Perspective on School Violence
The Columbine High School massacre occurred on Tuesday, April 20, 1999 at Columbine High school in Littleton, Colorado. Eric Harris and Dylan Klebod, the two shooters killed 12 students, 1 teacher and wounded 23 before turning their guns on themselves. It is the deadliest high school shooting in United States history.
On Thursday, May 8, 2008, Darrell Scott, the father of Rachel Scott, a victim of the Columbine High School shootings in Littleton , Colorado , was invited to address the House Judiciary Committee's subcommittee. What he said to our national leaders during this special session of Congress was painfully truthful.
Read more: Columbine - A Father's Perspective on School Violence
Back To College Buying is Billions; Some Retailers Blue
In recent years back-to-college bound students have been a life vest for many retailers but this year college students and their parents won't be spending quite as many bucks as last year. Most families will be spending about fifty fewer dollars for back to school purchases ($600). That's about a tank of gas required to deliver the college bound student to campus. They will need to keep the shopping lists simple. Educator W. McKeachie observed the best professors tend to keep it simple. He noted the best lecturers are known for using "a simple plan and many examples. "
This retail season provides a multi-billion dollar benefit for stores. Back to school spending will exceed the $50 billion mark again this year. While back-to-college and back-to-school spending to reach over $51.4 billion this year, college students will be spending 7 percent less compared to last year.
Read more: Back To College Buying is Billions; Some Retailers Blue